The Auberge sets on a wonderful countryside of Toyama,
where you can relax during your stay.
With our hospitality, we make sure every customer feels comfortable like home.
We welcome you with our cuisine, using freshly picked vegetables from
the garden and local rice specially cooked in a traditional Japanese cooking stove.
Enjoy this perfect atmosphere where
you can truly indulge yourself at Satoyama Auberge Maki No Oto.
Enjoy beautiful scenery of
Japanese rural landscape.

Guest Rooms
3 types of rooms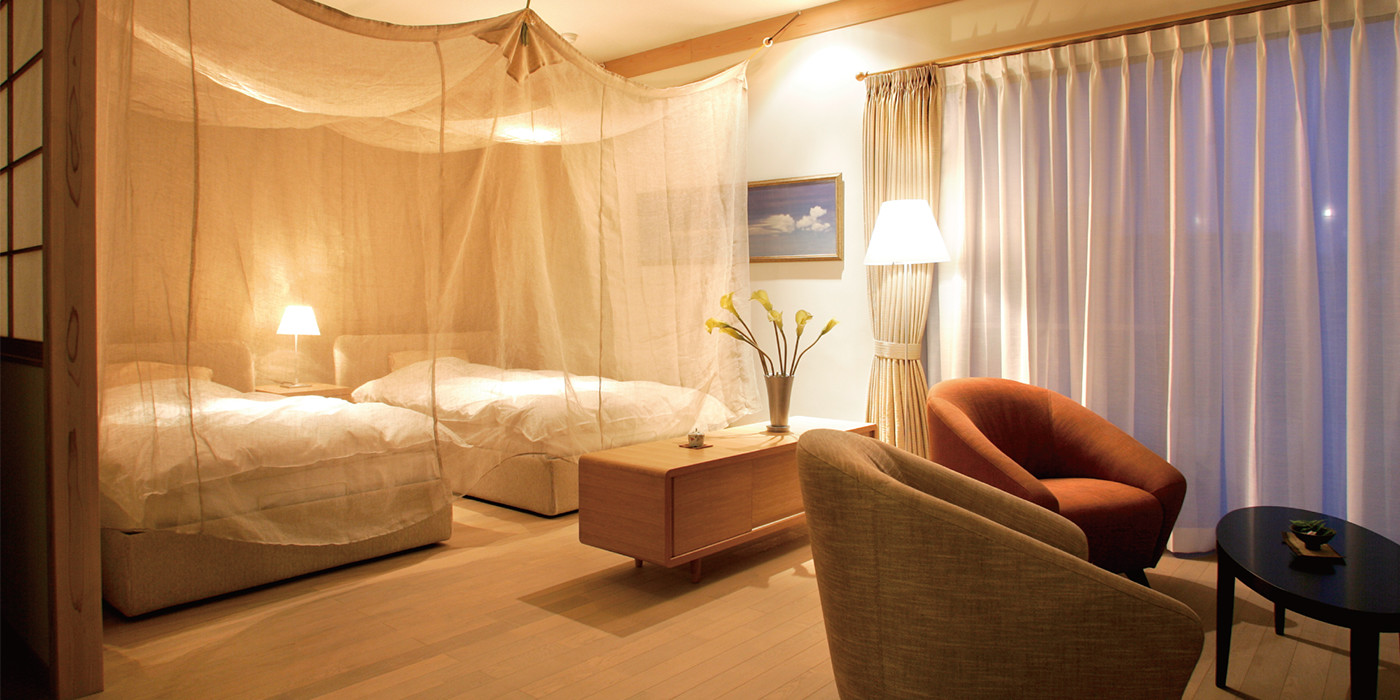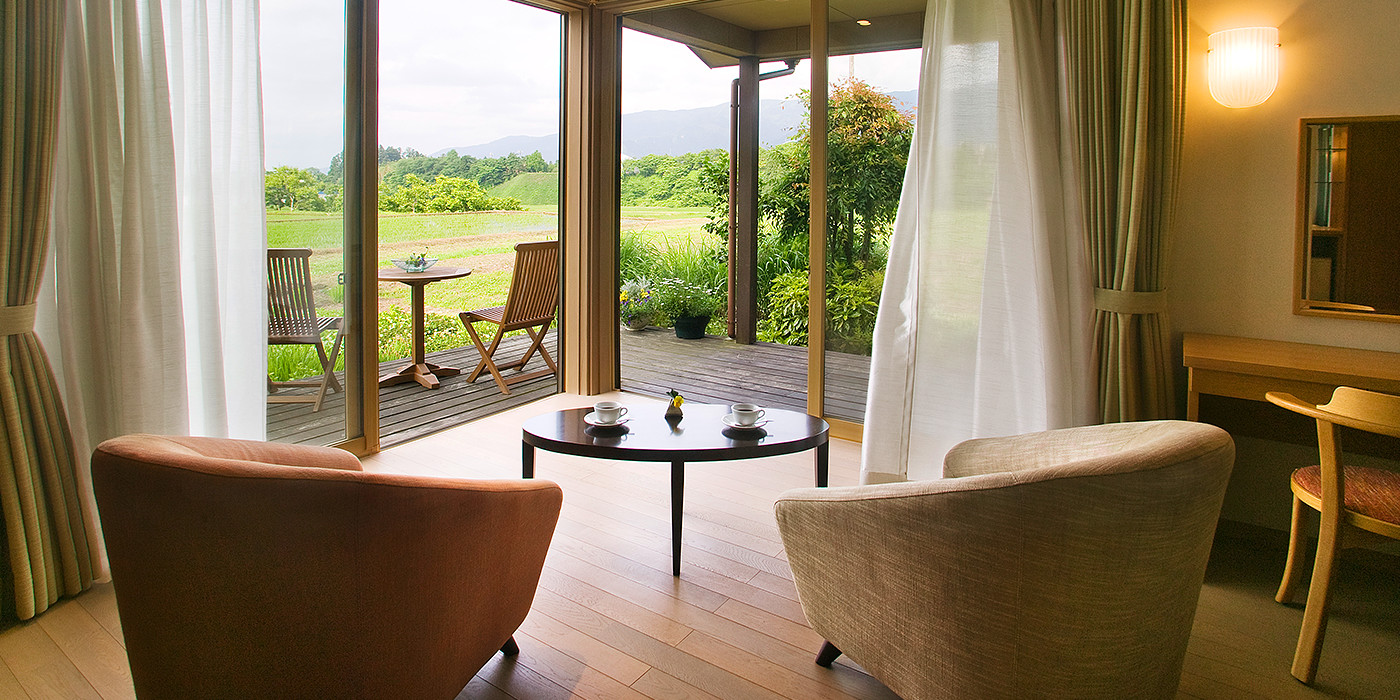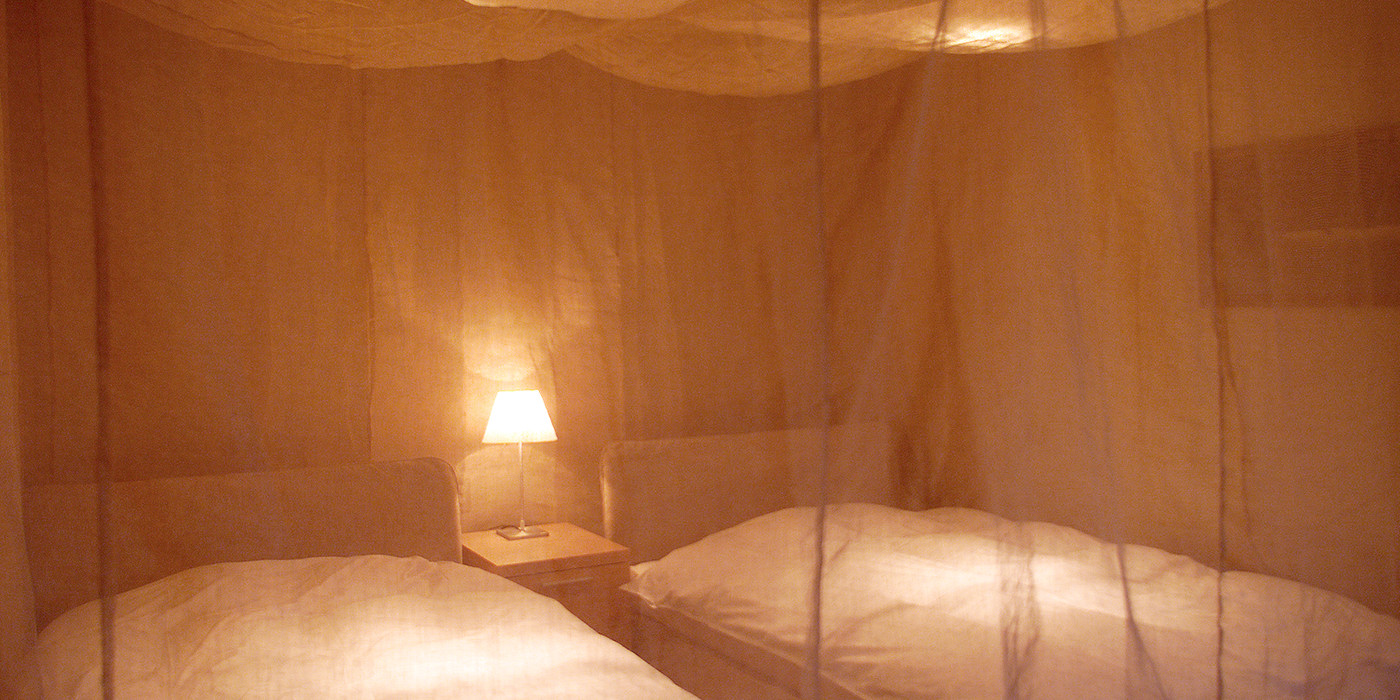 Edatsubaki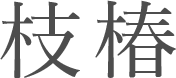 - Natural Modern Room -
For 2 guests / 53m2
There are two large windows in the room so you can enjoy the beautiful nature directly from the room. The garden and the farm field are just
a step away from the terrace. Enjoy the ceramic bathtub while looking at beautiful Japanese landscapes. The bed is electric with Magniflex mattress.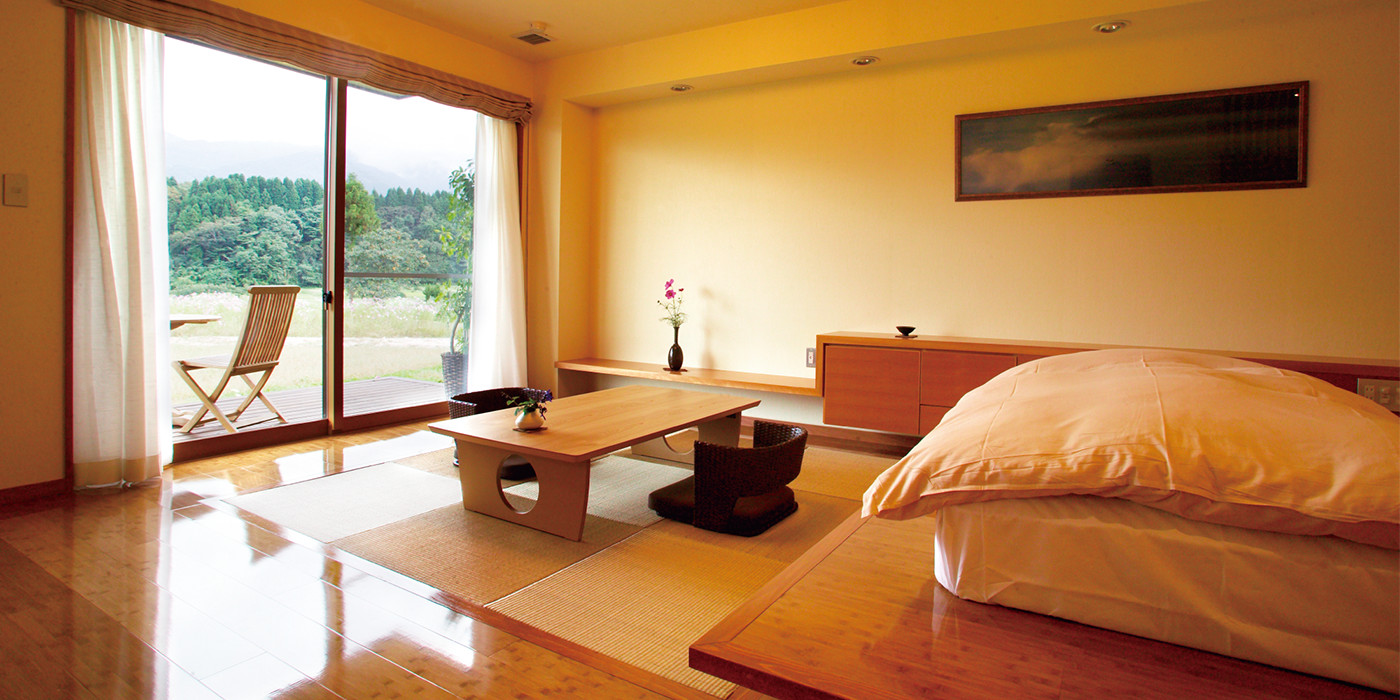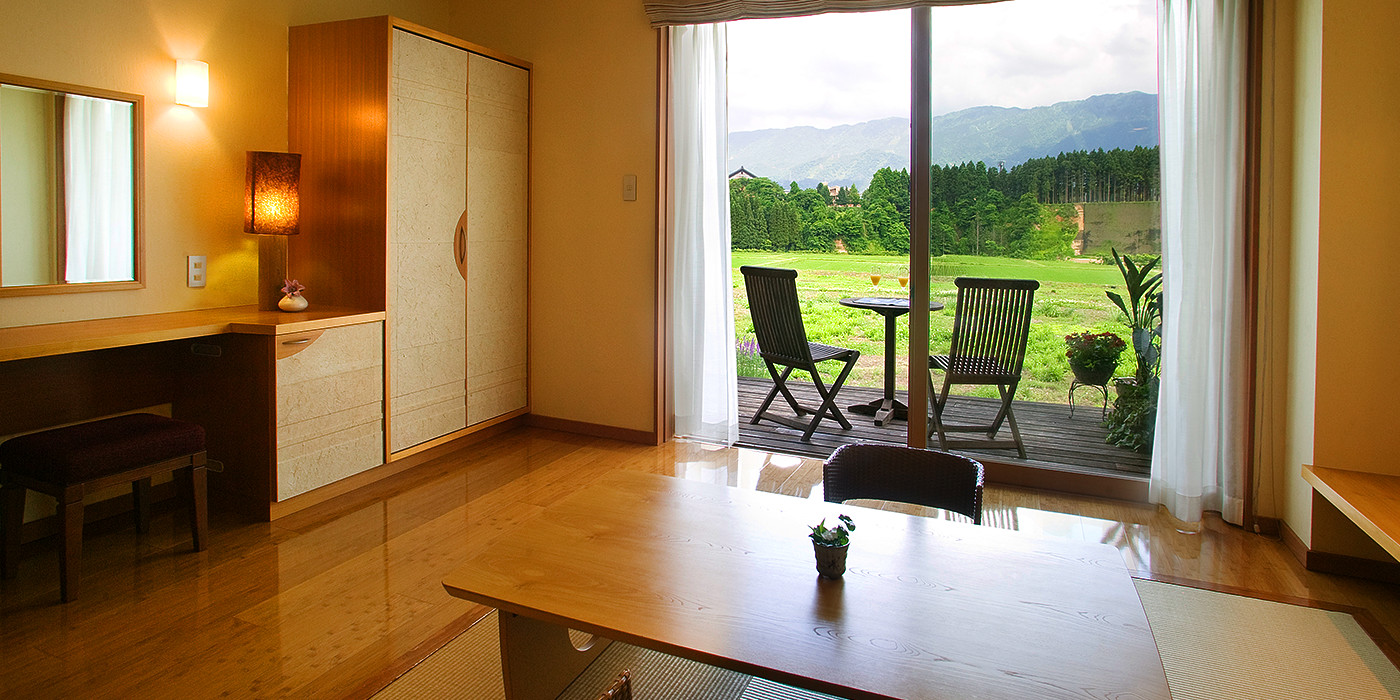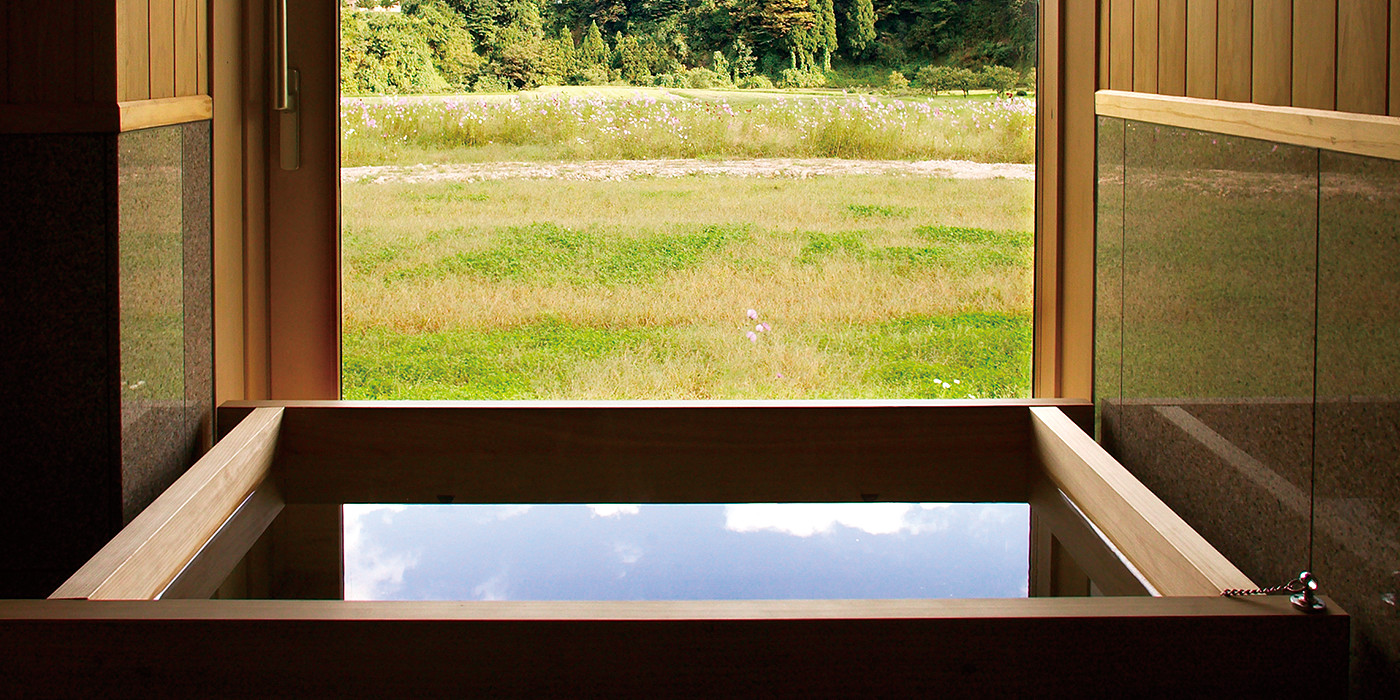 Kozakura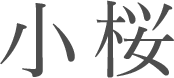 - Modern Japanese Room -
For 2-3 guests / 47m2
The room is right next to a spacious garden and rice field. There are Japanese-style items, such as tatami-mat and the wall using Japanese paper that gives relaxed feel to the room. The bathtub is made out of Japanese Hinoki Cypress. With windows open, it feels like you are in
an outdoor bath.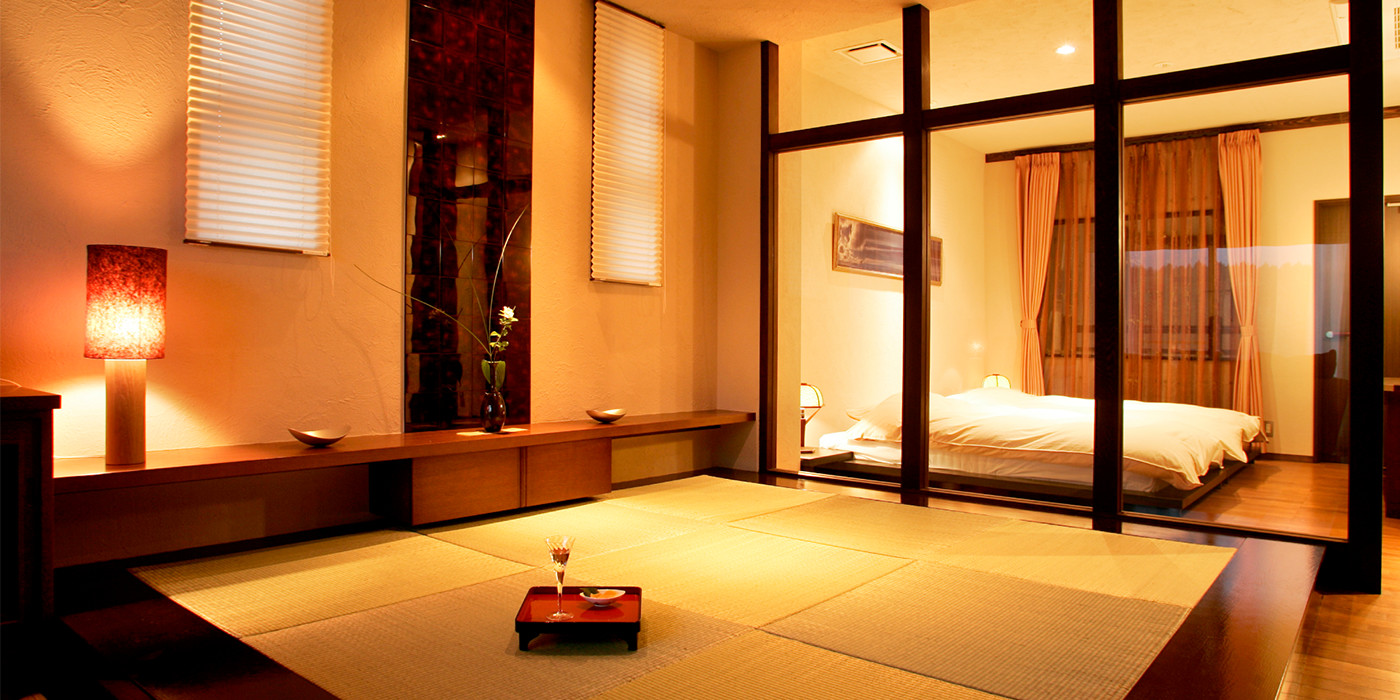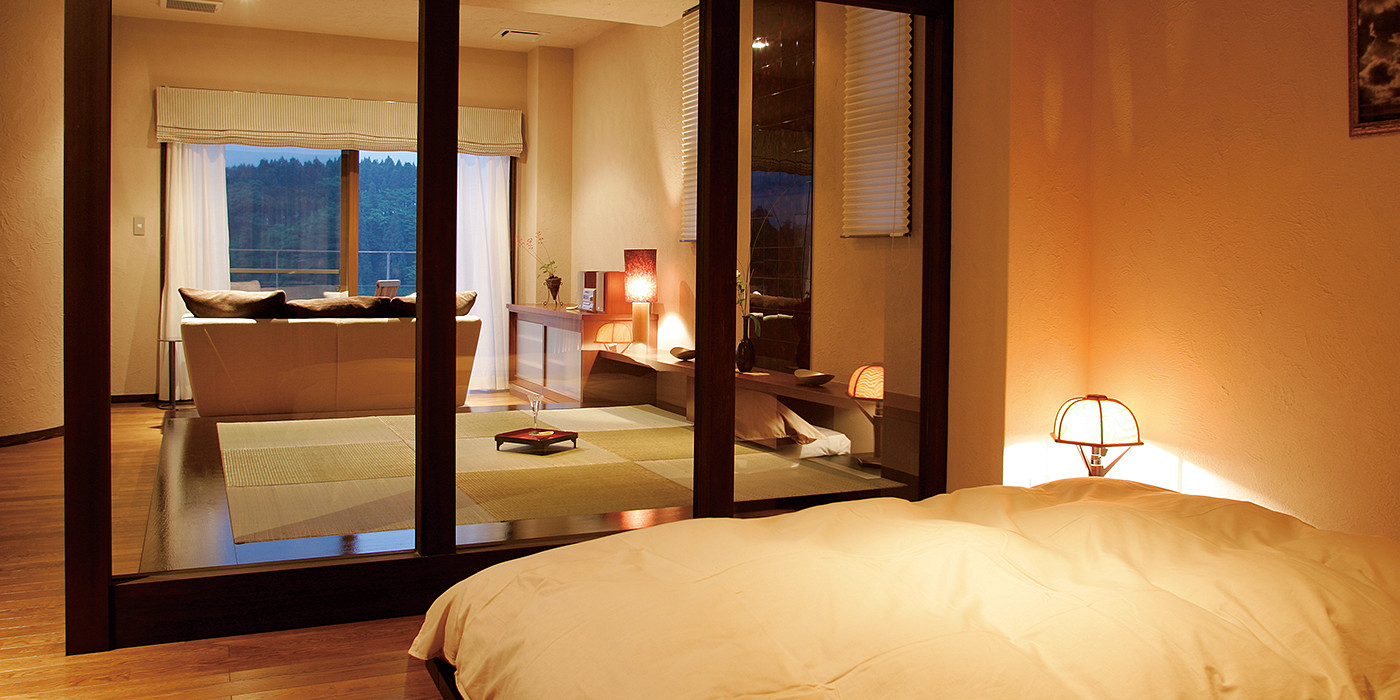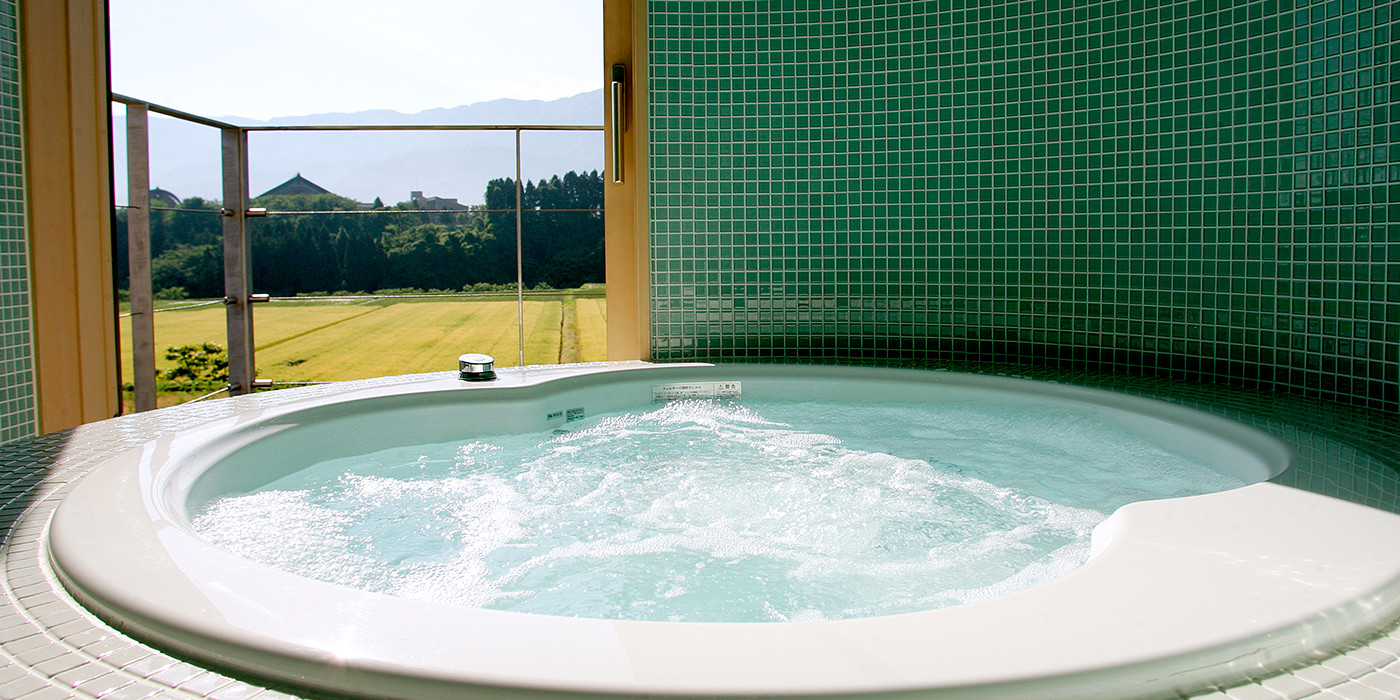 Yotsuhanabishi

- Executive Room -
For 2-4 guests / 57m2
This modern room is a good mixture of Japanese and Western style which sets a serene atmosphere. Enjoy the beautiful mountain scenery while relaxing in a jacuzzi. The bed is Zen-style, low bed frame from Cassina.

Special Satoyama Cuisine
Dinner

We offer French-style cuisine using locally produced products such as vegetables and rice from our own farm and seafood from the Sea of Japan.
Breakfast

You will be waking up with the wonderful aroma of freshly steamed rice cooked in a traditional stone stove in the morning. Our breakfast is combination of locally produced products and fresh vegetables from our own farm.